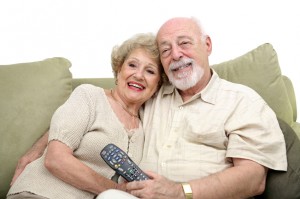 Cap Rock TV, a pioneer in applying new technology, makes it now possible to transmit digital television services.
Over 120 channels are included in Cap Rock TV's lineup. Cap Rock TV offers a variety of entertainment for the entire family including local stations, news, weather, movies, family programming, music, premium channels, and pay-per-view events. Cap Rock continually analyzes networks to make sure customers are provided with a wide variety of programming choices.
Since Cap Rock TV is a local company, we understand how important local channels are to our customers.  This is why we will always offer FREE Local Lubbock Stations in our Ultra packages.
With Cap Rock TV, customers receive an onscreen guide and immediate access to local onscreen weather. Onscreen caller ID is a very convenient option that can be added to your package. Different programming packages in many price ranges are available.
In addition, Channel 1 is a local station announcing events and information within our service area.
With Cap Rock TV, you will be watching your favorite program with a clear, sharp digital picture. Cap Rock, a leader in new technology, will raise your TV viewing to the next level.
Our features include DVR , caller ID displayed on your TV screen and an on-screen Guide.
Learn More about our Television Service In Your Area
Best Viewed
Website is best viewed in a screen resolution of 1024 x 768 pixels or higher by Internet Explorer 6.x or higher, Mozilla Firefox® 2.x or higher, with the most recent versions of Adobe Flash Player.
Contact Us
Cap Rock Telephone Cooperative, Inc.
121 East Third Street
P.O. Box 300
Spur Texas 79370
Phone number: 806-271-3336